Top Sustainable Trends Being Integrated Into Residential Real Estate
Posted by Alicia Smith on Monday, March 28, 2022 at 8:57 AM
By Alicia Smith / March 28, 2022
Comment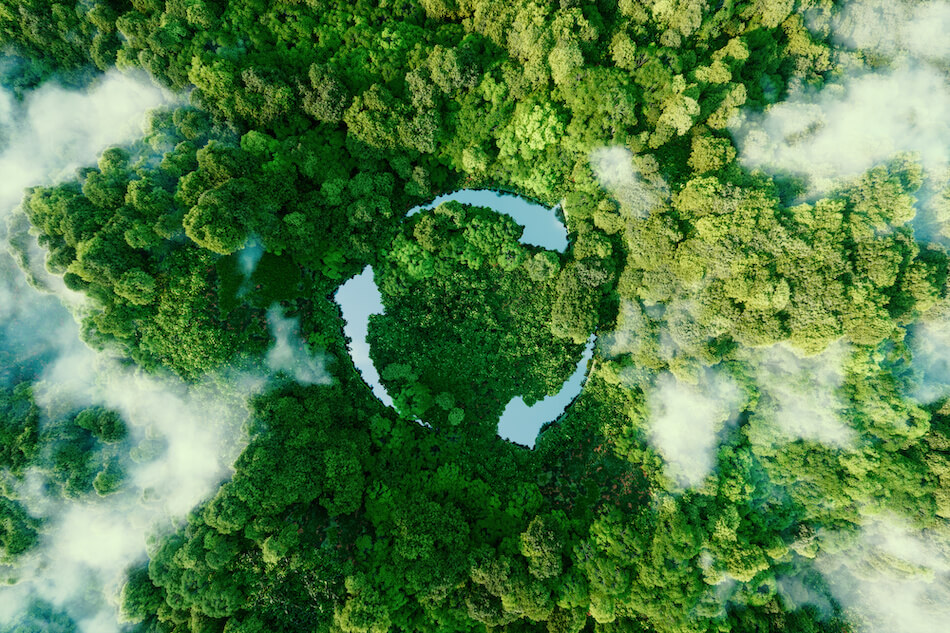 The demand for homes built with eco-friendly features is a trend that has steadily gained traction over several years, and this is a trend that's here to stay. According to figures published by the National Association of Home Builders in 2021, 66% of homebuyers prefer sustainable materials in their homes. Buyers are also more inclined to pay over $9,000 upfront to save $1,000 per year on utility costs.
Other experts predict that opulent design will become less important than sustainability and energy-efficient home upgrades. To respond to consumer demand, construction companies go the extra mile to deliver what they want. This, coupled with supply shortages, has builders looking to be resourceful.
Keep reading to discover the sustainable construction trends anticipated for residential construction in the upcoming years.
Rooftop Solar Panels
Solar technology has matured, and, as a result, many homeowners are looking toward solar panels now that they're coming down in price. Additionally, many states are passing laws that include mandatory solar panels on new homes while other states are ramping up initiatives for solar. Having pre-installed panels on rooftops saves homeowners the hassle of pursuing installation and makes the home more attractive to future buyers. On a related note, solar water heater installations are also rising.
Smart Technology
Smart technology isn't one of those trends positioned to fizzle out. It's here to stay, and builders are finding creative ways to integrate it into residential homes. Consumers prefer the convenience it offers; however, smart tech promotes sustainable living, making it even more desirable. Popular smart products in residential homes include thermostats, LED lighting, motion lights, security features, automated window shades, and doorbells.
Some builders are even using smart technology in terms of air filtration systems to give a boost to air quality – another essential feature for homebuyers. Furthermore, voice-activated systems (e.g., Alexa) are becoming more mainstream, already pre-wired and programmed to work with other smart home features.
Natural Light
Natural light reduces electricity use and promotes a calming or cheery environment. As people spend more time at home (or work remotely), this has become more important. To fulfill this need, features, such as skylights or more oversized windows (e.g., floor to ceiling), are popular because they allow natural light to flow in. Aside from bringing in natural light, these installations also offer a natural no-carbon-footprint heat source. With more light, homeowners can also enjoy more options for arranging indoor plants throughout their homes, which also helps air quality.
Green Insulation
Insulation helps boost energy efficiency, and the U.S. EPA indicates homeowners can save approximately 15% in heating and cooling costs by leveraging effective home sealing and insulation. However, traditional pink fiberglass insulation isn't very Earth-friendly, and there are much better eco-friendly versions on the market. As a result, builders have stopped thinking pink and are now going green, using insulation made of sheep's wool, ThermaCork, cellulose, polyurethane, denim, eco-friendly spray foam, and aerogel.
Health and Wellness
Homebuyers have made it clear they don't want toxic materials in their homes. This means builders are going with low- or no-VOC paints and using indoor air quality sensors, zone heating, UVC fans, and outdoor features to promote fresh air circulation.
Sustainable Landscaping
These days, homeowners are steering away from planting based solely on what looks the most attractive and are focusing on sustainable landscaping, which involves using native plants, natural irrigation, and rock gardens. The result is a better ability to conserve water and keep invasive plants from harming local soils and hurting native vegetation.
Sustainable Home Construction Is Here to Stay
Integrating unique ways to promote sustainability is part of an overall societal goal to better our health and the planet. In upcoming years, the new construction process will increasingly focus on building net-zero homes as homebuyers place more importance on conserving resources.