Looking at Real Estate Investments? Explore These 6 Options
Posted by Alicia Smith on Thursday, February 24, 2022 at 6:32 AM
By Alicia Smith / February 24, 2022
Comment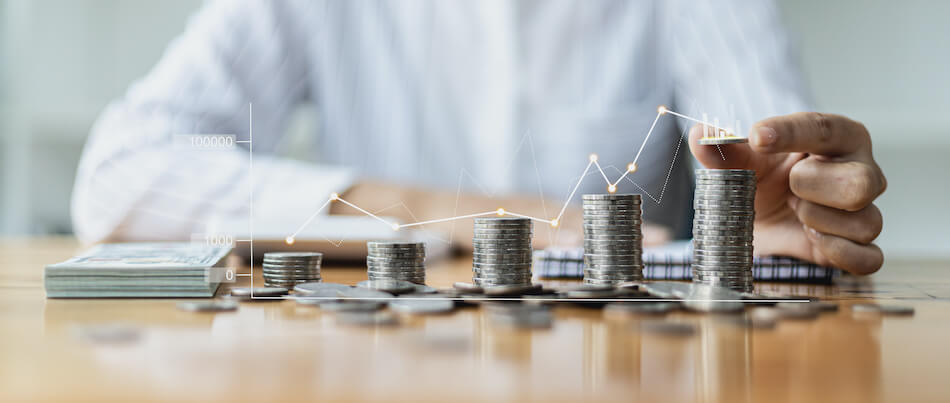 Investing is the best way to grow wealth over time. Investment opportunities are plentiful, but savvy investors also include real estate assets in their portfolios since they can be profitable in the short term with high-yielding returns in the long term. Real estate investments also allow individuals to diversify the money they invest.
While all investments carry a level of risk, real estate can be far more stable than other forms of investing. Other benefits it includes are steady cash flows, passive income, and tax advantages, to name a few. Keep reading to learn about the most popular types of real estate investments.
For informational purposes only. Always consult with a licensed real estate professional before proceeding with any real estate transaction.
Residential Rental Properties
Buying and renting residential property is an excellent opportunity because the options are many. Investors can buy a single-family home, a multi-family home, or a vacation rental (e.g., VRBO or Airbnb) to lease out to people on a long or short-term basis. Another option is to purchase a multi-family home and then live in one of the units to save money. This strategy helps build faster equity while giving the owner low-cost or free housing. No matter which of the types of mortgages is chosen, operating a rental property can lower the amount paid out-of-pocket.
House-Flipping
House-flipping is a form of residential property investment, but instead of renting homes, the investor quickly sells them for a profit, typically within a 12-month period. Most of the homes flipped need repairs, upgrades, or remodels, and individuals who are skilled at home improvement can reduce the costs of making high-ROI energy-efficient improvements by doing the work themselves, broadening their profit margins.
Microflipping is another option where the investor purchases a house in generally good condition but below market rate and sells it for a profit with minor repairs. This strategy is a less extreme method of house flipping because the homes involve minimal work, and less money is shelled out for repairs.
Commercial Rental Properties
Commercial real estate (CRE) is another option that typically yields even a higher return than residential properties. It works similar to residential rentals, except the tenants are commercial businesses. Potentially profitable CRE opportunities include:
Strip malls or similar buildings
Standalone building zoned for commercial business
Gas stations
Restaurants
Coworking spaces
Investors are often drawn to CRE because these leases tend to be long-term and command higher rent prices.
REITs: A Hands-Off Real Estate Investment
Real estate trust investments (REITs) operate as trusts and oversee multiple real estate investments. How it works is that a corporation (the trust) takes investor cash and buys commercial properties that generate income. REIT investors hold shares of these properties, and the trust pays yearly dividends, which is a minimum of 90% of the trust's taxable income.
Investors often find REITs appealing because it's a highly hands-off method of real estate investment. REITs also allow investors to obtain the benefits of ownership without having to commit as much time. This strategy also offers excellent flexibility because investors can opt to sell shares at any time; buying and selling works a lot like the traditional stock market, where shares are bought and sold publicly or privately.
REIGs: Invest on a Larger Scale With a Trust
Real estate investment groups (REIGs) are a perfect investment opportunity for individuals who want to own rental properties but don't want involvement in hands-on management. Companies buy or build property in blocks, such as apartments or condos, but instead of financing it themselves, they look to buyers. Investors are sold individual units and take ownership, but the REIG company manages them in exchange for a portion of the profits, usually a pre-agreed upon percentage.
Buy Raw Land
This real estate investment opportunity involves individuals buying raw land to build residential or commercial buildings on the property. Usually, those looking at investing in raw land are seasoned real estate investors, since developing real estate from the ground up can be complex and involves significant amounts of cash, along with dealing with market research, building codes, zoning, environmental issues, and other specialized real estate knowledge.
Invest In Real Estate & Grow Your Assets
People who are thinking of pursuing real estate investment opportunities have several options. However, like any other type of investment, there are specific risks involved—investors should always carefully examine the benefits and drawbacks of each real estate investment before committing their money.
For informational purposes only. Always consult with a licensed real estate professional before proceeding with any real estate transaction.