Getting Ready to Move? Reduce Moving Stress With a Solid Moving Timeline
Posted by Alicia Smith on Thursday, January 20, 2022 at 10:03 AM
By Alicia Smith / January 20, 2022
Comment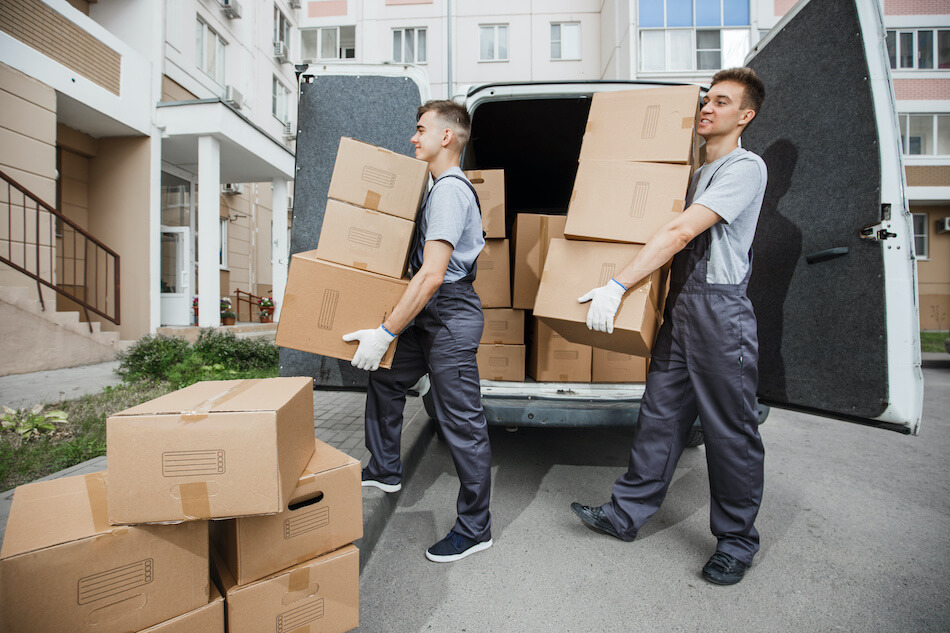 There is sure to be some level of stress experienced when moving into a new home. However, those making a transition can ease their burdens with a well-thought-out and well-timed plan. By establishing a timeline and sticking to it, the gigantic task of moving can be broken down into more manageable pieces. Handling moving one step at a time keeps you from getting overwhelmed and allows you to focus on enjoying your new home. Keep reading to learn how to make the perfect timeline for moving.
Two Months Before Moving Day
While starting so early with moving plans may seem excessive, two months is the perfect time to begin the planning phases, especially if moving in peak season or long distance. Those who own a home will want to get serious about working with a real estate agent about selling or finding renters.
Those who rent will need to give an intent to vacate notice to their landlords to meet lease obligations and streamline having deposits refunded. Start creating a moving folder and checklist that will keep everyone involved in the process on track. If professional movers are needed, arrange for their services early, and make sure to get a list of items that movers cannot transport.
Five to Seven Weeks Before Moving Day
Start tapering down on household goods during this time. Decide what isn't needed and arrange to sell, donate or discard these items. Depending on where the new home is, how spacious it is, and its layout, large furnishings or certain appliances may not be suitable in the new abode.
Small items can be extremely time-consuming, especially for fragile or glass goods. When determining what to let go of, be willing to part with old clothes, toys, and knickknacks. This will ease the packing, moving, and unpacking process quite a bit.
Those under medical care enrolled in school or who plan to leave their current employer might want to find new physicians, schools, and workplaces sooner rather than later. Arrange to have records transferred to new providers, etc. as well. In your free time, you can even start planning high-ROI energy-efficient upgrades for your new house.
Three Weeks to a Month Before Moving Day
Having household goods sorted, everyone can see what they have to deal with when packing, which simplifies planning and ensures that excessive moving supplies aren't invested in. Start packing items that aren't necessary from now until the moving day. Getting this process started early allows for proper packing approaches and helps clear out space more quickly.
Now is also an excellent time to secure new utility connection services and disconnections that are planned to coincide with moving dates. Don't forget about contacting the United States Postal Service to transfer mail from the old address to the new one, as well.
The Final Two Weeks Before Moving Day
Moving with pets can be tricky, so make arrangements to safely and comfortably transport them personally. It might be good to have a neighbor look after pets on moving day to prevent them from making a run for it while the door is open. Start preparing boxes for essentials that will go into the truck very last, making them available for use now and priority when unloading after arriving at the destination.
The Final Week of Your Moving Day
Use the last week to finalize those last-minute packing goals, and instruct movers that these boxes will go into the back of the truck or plan to take them in personal vehicles. These will include hygiene, toiletries, linens, a few dishes, cleaning supplies, and pet food, along with snacks for human travelers for long-distance trips.
Double-check with the rental truck company or movers to confirm things are on track to prevent headaches or delays. Be ready to work closely with the movers and those loading up goods, as they may have some final concerns, questions, or advice for those moving in and out of a new home.
Ready For an Easy Moving Day?
Moving to a new house is exciting. In addition to keeping an eye on things to look out for when buying your dream home, you should make a moving plan when selling your old home. Whether a home needs to be sold or leased out, especially if a new home needs to be bought or a temporary rental found at the destination, don't go at it alone. Recruit help from family, friends, and professional movers that can work magic to ease the move and get things started in a new community for those in transition.