Boost the Value of Your Home with These High ROI Smart Tech Upgrades
Posted by Jordan Matin on Monday, January 31, 2022 at 9:58 AM
By Jordan Matin / January 31, 2022
Comment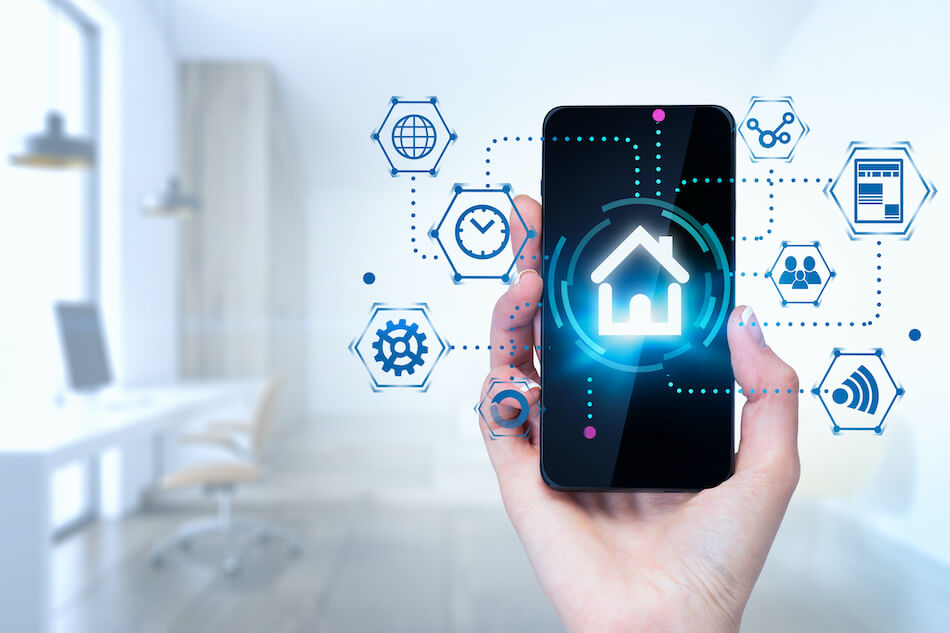 Home smart tech is more readily available and affordable than ever, and this is excellent news for homeowners looking to live a more convenient lifestyle while boosting the value of their homes should they sell. Not only is smart technology in the home becoming more and more the norm, but it's also an expectation of many of today's homebuyers. Keep reading to explore the most popular smart tech that adds value for homeowners looking to make upgrades.
Central Home Connection Hubs and Assistants
Central home voice command devices allow homeowners to control various functions within their homes. Devices like Echo Dot and Alexa are more than personal assistants, and they can be connected to just about any smart home appliance and system. Homeowners can operate devices such as:
Home Alarms
HVAC Systems
Smart Appliances
Lighting
Window Shades
Home Entertainment Systems
These tools are handy, affordable, and in high demand with home buyers today.
Smart Appliances That Add Value
While they can be costly, smart home appliances can help owners have a more energy-efficient home overall. Smart appliances can be controlled via an app with any Internet-connected device. They enjoy the convenience of being able to turn gadgets on and off at will and even set timers for operation when desired. Appliances that hold their value include:
Dishwashers
Ovens
Refrigerators
Clothes Washers & Dryers
Freezers
Built-in Microwaves
Renters and home shoppers are generally happy to pay more for these high ROI smart tech investments.
Smart Lighting Saves Money & Boosts Security
Several types of smart lighting range from ceiling installations to lamps and even light bulbs. According to EnergyStar, having the ability to operate lighting when at home or when coming home after dark saves owners on energy expenses by as much as 12 to 35 percent. Turning on the porch light after dusk or when someone arrives increases home security and can prevent falls and trips from the car to the front door. Effective lighting is one of the most valuable home safety tips.
Smart Home Heating and Cooling Tech
Heating and cooling are generally some of a homeowner's most significant energy expenses. Installing a smart heating and cooling system can help occupants save money while enjoying greater indoor comfort levels. Smart thermostats can even boost the efficiency of standard systems by allowing temps to be set along with timers for operating hours, so energy isn't wasted when no one is home.
However, a complete smart heating and cooling system can be costly upfront, but the savings allow owners to recoup their investment within a few years. Secondary ways to increase HVAC efficiency include smart vents and sensors that detect temperatures in individual rooms. Adjustments can be quickly made by using an application compatible with the system.
Smart Home Security Systems
No price can be placed on feeling safe and secure when in the home, and a smart home security system allows owners to monitor their home from anywhere, any time. It's easy to take a real-time look around the home with pivoting cameras, recordings can be made and viewed, and if any suspicious activity occurs, the appropriate authorities can be notified with a click of a button. This can be invaluable should an intruder show up, or a fire starts unexpectedly. Buyers prefer smart security systems, and they have an excellent return on investment.
Smart Sprinkler Technology
Water is one of the most precious resources in the world, so owners are doing themselves and the planet a service by minimizing use with a smart, automated irrigation and sprinkler system. Occupants can save between 20 and 60 percent by efficiently controlling water levels, timers, and operation schedules. Smart water upgrades hold their value and can bring in even more when selling if pressure regulating rotors, drip systems, and efficient sprayers are included in the system.
Which Smart Tech Upgrade Is Best For You?
Before making smart tech updates, consider talking with local contractors to discover what home tech is in demand with buyers and find out how much one can expect to gain should selling be a plan in the future. Your home is your most valuable asset, so it's always worth it to pursue projects that increase ROI and your quality of life.