Top 6 High-ROI Home Improvements for Homeowners
Posted by Alicia Smith on Monday, March 21, 2022 at 8:39 AM
By Alicia Smith / March 21, 2022
Comment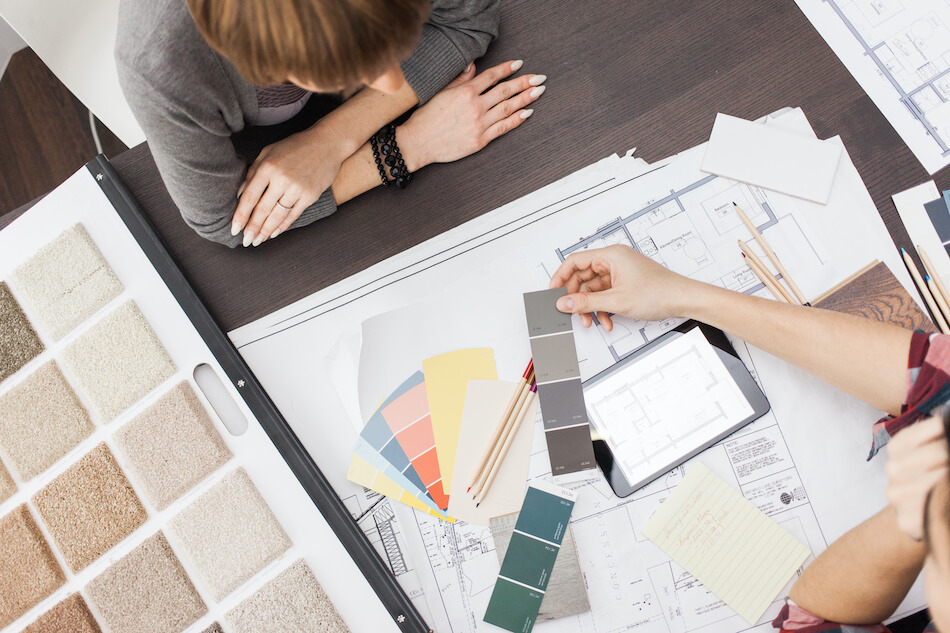 Not all home improvement projects are created equal. Some home improvement projects add more value than others, a factor that can contribute to more cash in the pocket when selling the property. Whether you're planning to sell or want to increase your quality of life, it's essential to consider the ROI (return on investment) of the home improvement.
From kitchen remodeling to smart tech upgrades, the home improvement projects with some of the highest ROI are a mix of significant and minor upgrades. For the experienced DIYer, several projects can be handled without professional help, while others require expert assistance. Keep reading to learn about the best high-ROI home improvements.
Landscaping: A Little Goes a Long Way for ROI
Curb appeal helps sell houses. On average, a home with curb appeal can sell for about 7% more than similar homes, even if the interior is less appealing. In a competitive market with a higher volume of similar homes for sale, the curb appeal may help increase the sale price by nearly 15%.
Landscaping can improve curb appeal and offers a high ROI for the homeowner. A landscaping project may be as simple as trimming trees and shrubbery to make it easier to see the home from the street. Other landscaping ideas for curb appeal:
Low maintenance plants
Clean lines for the aesthetic
Limited or zero outdoor art
Keep mulch and rock contained within landscape bricks
Replace broken or missing pavers
A New Garage Door Nearly Pays For Itself
On average, the cost to replace garage doors is about $4,000. A homeowner can recoup about 94% of that cost, giving it an excellent cost-to-value ratio. Replacing a worn, sagging, broken, or unappealing garage door, especially if it faces the street, can change the home's entire look. It's an instant update and adds to the curb appeal as well.
A New Deck Offers Relaxation & Increased Property Value
If there's room, consider adding a deck, porch, or patio to the home for a high-ROI improvement. Typically, a deck addition can come back with an approximately 90% ROI. It's a home improvement with a wide range of options to fit various budgets, which helps with its ROI. A basic wooden deck may be the least expensive option, and with it, this improvement project creates an outdoor living space that can be customized with furniture, lighting, a grill, and landscaping.
Save Money Every Month With New Windows
Replacement windows can offer a nearly 90% ROI plus additional long-term benefits. First, replacing cracked or damaged windows helps give the home a severe refresh and increases curb appeal. Second, new windows offer several benefits:
Reduce or eliminate air leakage
An optimum solar heat gain coefficient (SHGC)
A lower U-factor (rate the window transmits non-solar heat flow)
If selling the home, energy-efficient windows are a point in the plus-column for potential buyers. Over time, the new windows can save on energy bills.
Minor Kitchen Remodels Yield Major Returns
An updated kitchen often sits high on the wishlist of home buyers. However, a complete kitchen remodeling project usually ranges from about $20,000 to $25,000 on average, but it can soar much higher for a larger space and high-end materials. Replacing appliances alone can cost several thousand dollars.
Instead, consider a minor kitchen remodel for a home improvement ROI of nearly 100%. It can impress potential home buyers and make the house feel fresh and modern. A minor kitchen remodeling project typically includes:
Removal of outdated wall treatments
A fresh coat of paint
Re-facing the existing cabinets
Updating cabinet hardware: handles, pulls, and hinges
Replacing the backsplash
Updating the lighting
Swap old laminate counters for quartz or another more affordable but updated material depending on budget. Implementing energy-efficient upgrades in the kitchen can save money on utility bills and contribute to a higher resale value.
Convert Your Attic to A More Functional Space
Unused attic space can get a makeover to create a bonus room ideal for a home office, kids' play area, or additional bedroom. An attic conversion usually has a home improvement ROI of about 94%. It's one of those projects that may need professional help, particularly for wiring and HVAC.
Choose the Home Improvements That Enhance Your Life & Resale Value
If planning to move in the next one to five years, it's recommended to focus on high-ROI home improvements. The top home improvements with a high return-on-investment have the potential to increase the value of the home and its demand in a competitive market.