Buying New Construction Homes: Process and Tips
Posted by Jordan Matin on Thursday, March 3, 2022 at 8:26 AM
By Jordan Matin / March 3, 2022
Comment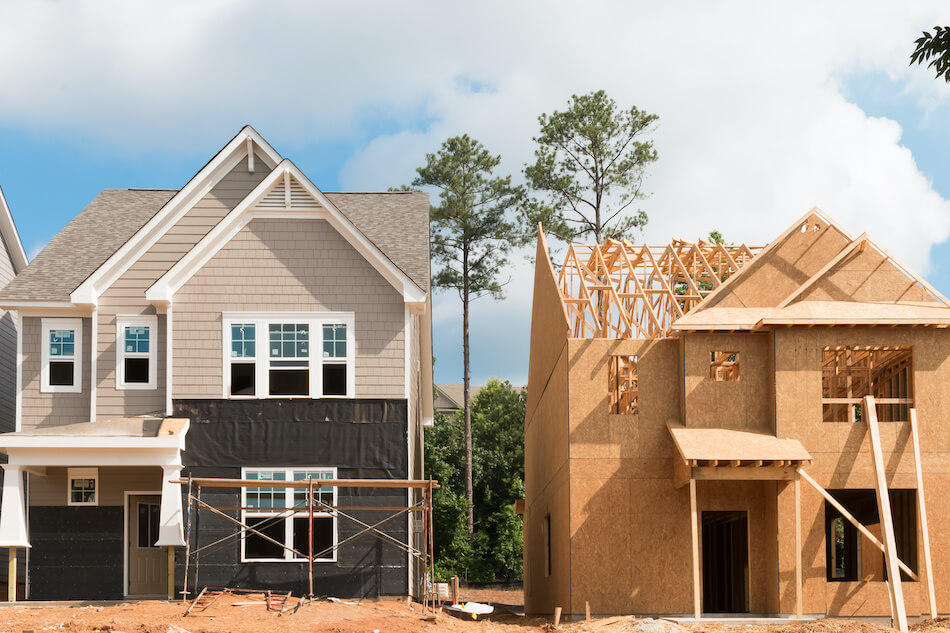 For many prospective homebuyers, investing in a new construction home with a fresh interior and custom amenities is a dream come true. However, to streamline the experience and prevent that vision from going off track, buyers need to keep a few essential steps in mind from conception to completion. Keep reading to learn about five strategies that make it easy to buy the ideal new construction home.
For informational purposes only. Always consult with a licensed real estate professional before proceeding with any real estate transaction.
Decide on a Pre-Build or Custom Build
Pre-build homes are optimal for those who want to move in relatively quickly into a home that can be partially customized. This is a good move for buyers eying specific neighborhoods or master-planned communities. However, those who want a ground-up construction home that can be built with all the amenities they desire must realize that the process can be lengthy. A reputable builder known for following strict building codes and delivering top-quality work will need to be secured in addition to purchasing a lot for the home.
Evaluate Finances & Determine the Budget
Whether buying a custom-built or prefab property, most buyers will need to research mortgage lenders to secure a loan. Buyers should approach financial officers with a budget in mind to get pre-approved before home shopping or consulting with custom home builders. Determine how much that dream home will cost, making sure to factor in extras beyond the construction itself, which may include:
Builder & Contractor Fees
Architect & Designer Fees
On-sight Management & Oversight
Realtor Compensation
Lot Cost & Surveyors
Increased Prices of Materials for Custom Homes
Premium Upgrades, Installations & Custom Features
To decide if everything a buyer wants is realistic, using an online mortgage calculator and disclosing some financial information can help determine whether their envisioned home is realistic for the budget.
Secure An Agent & Lender
Home shoppers will want to be looking for a home construction loan or types of mortgages for a pre-built home at this time. This step allows buyers to obtain pre-approval, making builders and agents feel more confident in moving forward with the project and keeping the buying process in motion.
Research for a reputable real estate agent who specializes in new construction homes. If a particular community is already in mind, the builder may recommend their listing agents, but most allow clients to work with their own real estate professionals.
Research the Neighborhood and the Builder
Whether looking for a completed or nearly completed new construction or a custom home, choosing the right builder is essential. Investigate each builder to ensure that they are in good standing with the national and local licensing boards for construction. Research records to discover any pending judgments or disciplinary actions against the company and its primary contractors.
Knowing where to build a home or what neighborhood to choose can be a tough choice. Try to visit the communities under consideration during the day to view homes, observe neighbors and perhaps see some of the neighborhood builder's previous jobs.
Roll by the property and area at various times of the day to see how the proximity to roads affects the home. Last but not least, find out about any community rules, restrictions, and fees in place that are likely to be set up by a homeowners association if one exists.
Understand the Home Warranty
New homes almost always come with comprehensive warranties for owners that cover issues about the dwellings:
Structural Components
Roofing
Foundation
Major Systems
Appliances
Carefully read and review warranties to know what is covered and for how long. Even things in a brand new structure can go awry, and additional expenses are the last things new owners want to face right after making such a significant purchase. Buyers should never skip a home inspection, even with a new construction home.
Make Your New Construction Dreams Come True
Now that you're on the right path, move down the road to homeownership with more confidence when seeking out a new construction home with these five simple tips. Researching the new construction process is an essential first step. New construction can be a long process, but it's worth it to get exactly what you want.
For informational purposes only. Always consult with a licensed real estate professional before proceeding with any real estate transaction.