Westley Colebank
Oregon Licensed Broker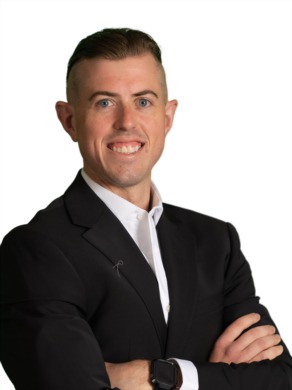 License Number:
201248381
Westley always brings energy and diligence to everything that he does. He became a real estate agent to help his clients find their dream homes and is committed to doing just that. His biggest daily motivator is creating wealth for himself and his clients.
Westley grew up in sunny southern California in Ventura County. He went on to attend UC Davis where he studied Nutrition Sciences and met his fiance, Krissy. Westley and Krissy are incredibly over the moon about their wedding in June 2023. They have come to love Portland and are happy to call it home. After graduating, he became a Strength and Conditioning coach for 8 years. Working with collegiate and professional athletes, he understands the importance of teamwork and dedication to his clients. When Westley isn't working with his clients, he can be found rolling on the mats for Brazilian Jiu-Jitsu or running on the treadmills at OrangeTheory. Westley also enjoys spending time with his adorable 3-year-old niece and playing fetch with his Shiba Inu puppy named Deku.
He is excited to work with you and will bring all the energy and hard work it takes to find the right home for you.